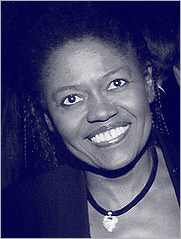 About Jane Allen Petrick

Jane Allen Petrick is the author of several books on topics ranging from biography to workplace issues. She was a bi-weekly columnist for the Knight Ridder Newswire, and her articles have appeared in numerous publications including the New York Times, the Denver Post and the Washington Post.

Born and raised in Connecticut, Jane earned a BA in economics from Barnard College and received her Ph.D. in organizational psychology from Saybrook University. Retired as a vice-president of ATT Wireless, she is now the vice-president of Informed Decisions International and an adjunct professor at Capella University. Jane has provided consultation in organizational behavior and diversity competence to numerous corporate clients including IBM, Nextel and Xerox.

Long a passionate supporter of cultural and historic preservation, Jane has contributed to local preservation efforts in both Florida and New York State. She is a member of The Villagers, the oldest preservation society in South Florida, and the author of all of the Miami walking tours for PocketGuides. A licensed tour director, Jane conducts cultural heritage tours on the East Coast, from the Everglades to the Maritimes.

Jane and her husband, Kalle, divide their time between New York's Hudson Valley and Miami, Florida.